Here you have all the pictures of our six Lagoon 380 catamarans in Ibiza and Formentera. All the photos have been sent by our clients so that we can share them on our website. Clicking on the photo you can enlarge it and see it in a new window.
You may bring ice and anything you may want to drink or eat on board. All catamarans come equipped with a large cool box that you are more than welcome to use to keep your items cool.
You have the luxury of lounging and partying around the whole exterior of the catamaran and of course there is a bathroom for your convenience. Please also keep in mind that the catamarans and sailing boats that we use for day charters have galleys but they are not equipped with cooking gas for safety reasons. This means that they can not be used for cooking or heating food.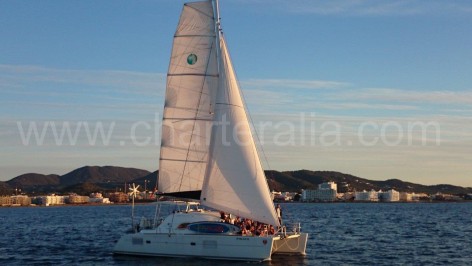 SEE 150 MORE PHOTOS OF THE LAGOON 380 CATAMARAN …
Photo Gallery Lagoon 380 Catamaran Ibiza FormenteraRead More »